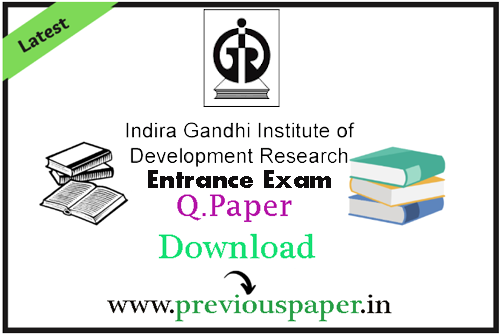 IGIDR Entrance Exam Previous Question Papers
IGIDR Entrance Exam Pattern
IGIDR Entrance Exam is an online entrance exam consisting of objective-type questions from the given subjects. The Online test for both M.Sc and M.Phil / Ph.D. will consist of questions from:
Close Ads
In addition, M.Sc students will have the option of answering a section either on Economics or Mathematics at the undergraduate level.
Close Ads
Download IGIDR Entrance Exam Old Question Papers PDF
We have provided Sample questions for all courses. Click on the below provided links:
IGIDR Entrance Exam Last 5 Years Question Papers PDF'S
Thank you for visiting our site. For more University Entrance Exams question papers visit our Site www.previouspaper.in regularly.